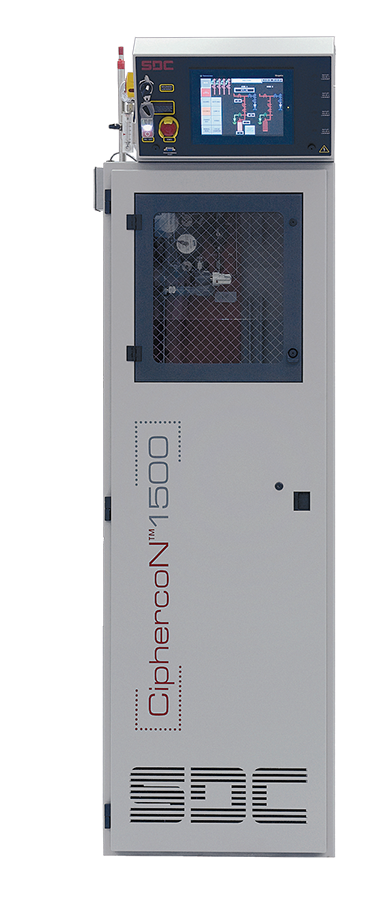 Stainless Design Concepts' drive and commitment is to provide industry with the safest and most reliable Ultra-High-Purity (UHP) specialty gas and chemical delivery systems available. Mass customization and modular design concepts of panels, controls architecture and cabinet enclosures are combined to widen our product configuration spectrum and greatly increase user flexibility.
Choose from fully-automated designs for more hazardous applications that include standard options such as PLC control of all critical functions; bright color touch screen interfaces; proven auto-sequenced routines for all aspects of operations and maintenance; on-screen warnings, alarms, prompting and instructions, emergency off (EMO); Z-Purge ready for Class I Div II compliance, etc.
For non-hazardous gases and chemical delivery view our semi-automated systems.
From the "Fab to the Lab," SDC puts first tier grade safety and quality within reach.